The Mobile Industry always Loves Big Numbers as this is the main criteria which helps them to convince their prospective consumers that this device is better than another.
With the advent of Full HD display(1920*1080) for Smartphones,we could see many smartphones in coming months with Full HD display.

Japanese giant Sharp announced that it's starting mass-production of 5 inch smartphone displays with Full HD resolution (1920 x 1080 pixels) this month.
At 443 PPI, the new displays have the highest pixel density ever achieved on a smartphone screen.
Japan Display Inc. (JDI) also starts the production of 5.0-inch full-HD (1080x1920 pixels) this month, meaning that they should make it to shelves new devices in 2013.
JDi said that 5.0-inch full-HD, 443 ppi modules can deliver around 2.3 times more information to the user at a time when compared to the 720HD (720x1280 pixels) screens, and that the use of IPS technology provides wider viewing angles than before.
Market Research firm Display Search also said that from the beginning of next year,we could see some smartphones with 400ppi resolution.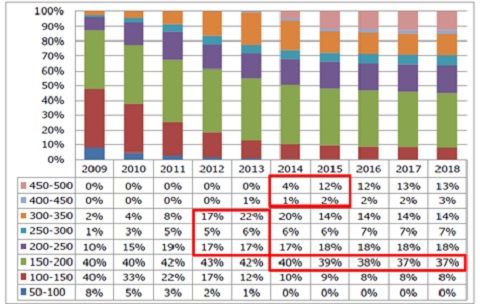 How it Starts?
With the release of iPhone 5 having 1136*640(326ppi) display,apple opened the era of high resolution display.
Consumers required full browsing on smartphones with Full HD content
The popularization of 4-generation Ultra fast Long Term Evolution (LTE)Network seems to be the major reason for the Full HD display.
The previous authentication and leak information,confirmed the presence of the following nine eight HD smartphones: